Sale!
Pain Relief Rub – new 1000mg CBD – incredibly effective for pain
Our new Pain Relief Rub for external use combines unique ingredients such as beeswax, camphor, eucalyptus, turmeric, aloe vera and vitamin E with our highly effective 1000 mg full spectrum CBD.
Bio full spectrum CBD
1000 mg CBD | <0,2 % THC
unique combination of natural oils, herbs and CBD
certified high quality tested by third party laboratory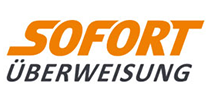 Out of stock (available soon)
Description
PAIN RELIEF RUB 1000mg CBD
Our Pain Relief Rub is a true miracle of nature when it comes to pain relief. Anti-inflammatory and nourishing ingredients such as camphor, beeswax, eucalyptus, turmeric, aloe vera and vitamin E has been combined with our highly effective full spectrum CBD to achieve the best result.
This unique blend is designed to soothe sore muscles, fight inflammation and eliminate tension – perfect for recovering from intense workouts and busy days.
Users report fabulous results when using it. For example, many different aches and pains have reportedly been relieved, including headaches, back pain, and joint pain.
Our Rub Pain Relief is an oversized stick. With 70ml capacity, the active ingredients can be applied directly to the painful area. The active ingredients can penetrate directly through the skin deep into the tissue and develop their full effectiveness. At the same time, the solution also has a cooling effect.
Our 9 highly effective ingredients in Pain Relief Rub 1000mg
CBD (Cannabidiol)
We have added a whopping 1000 mg of CBD isolate to Pain Relief Rub, in addition to 8 unique ingredients. Our CBD full spectrum oil has a high bioavailability and has an excellent synergistic effect through the combination with the other active ingredients.
CBD has the special property to support or activate our endocannabinoid system (self-regulation of the body). The ECS is able to restore internal balance, reduce or eliminate inflammation and consequently pain.
Beeswax (cera Alba)
The added beeswax has an antioxidant effect, prevents inflammation and keeps bacteria away.
Such an effect can never achieve artificial additives such as kerosene oil or similar oil. In ointments it can additionally help against dry skin, wrinkles and stretch marks.
Olive Fruit Oil (Olea Europaea)
Olive oil is rich in vitamin E and antioxidants that can prevent the aging process and even capable of having a positive effect on blood sugar levels. It is an excellent carrier oil for active ingredients and therefore a perfect natural additive for our Pain Relief Rub.
Coconut oil (Cocos Nucifera)
Our added coconut oil (Cocos Nucifera coconut Oil) has a particularly cooling effect in addition to its protective properties.
Camphor bark oil (Cinnamomum camphora )
Camphor bark oil (Cinnamomum camphora) promotes blood circulation, improves skin irritation and is known to prevent muscle pain. The essential oils relieve cold symptoms and help with bronchitis. Camphor oil has soothing, anti-inflammatory and circulatory properties.
Eucalyptus leaf oil (Eukalyptus Globulus)
The essential oils of eucalyptus are not only considered a true miracle cure for colds, here respiratory diseases of the bronchi and throat, but also promise relief from rheumatic complaints and muscle pain when used externally. The cineol contained in eucalyptus oil has a cooling effect in addition to its antispasmodic and anti-growth properties in bacteria.
Aloe vera
The mono- and polysaccharides in the aloe vera plant have anti-inflammatory, antibacterial (against bacteria), antiviral (against viruses), antifungal (against fungi) and immunostimulating effects.
Tocopherol vitamin E
The vitamin E complex has a strong antioxidant and cell-protective effect.
Curcuma
Our added turmeric root extract has antioxidant, detoxifying and anti-inflammatory effects.
Pain
We feel pain when free nerve endings react to different stimuli such as heat, pressure, cold, injury, inflammation or toxins and release the so-called pain messengers.
What are the types of pain?
acute pain
chronic pain
neuropathic pain
nociceptive pain
inflammatory pain
Painkillers can be used to suppress acute pain for a short time. Ultimately, it is often only the pain, i.e. the symptom, that is suppressed here. If the cause is not eliminated, the pain returns and, in the worst case, manifests itself in chronic pain.
Here, one should try to discover and use alternative methods for oneself, whose side effects are less than with medications or which do not show any side effects. An example of this is our PAIN RELIEF RUB, which can help in addition to other measures.
What are the causes of pain?
There are so many possible causes of pain that it is really very difficult for the layperson to identify and thus address their own cause.
Causes examples of pain
poor or insufficient sleep
lack of exercise
wrong posture
physically hard work
stress
conglutinated fasciae
wrong nutrition
overacidification
injuries
inflammations
viruses, bacteria or fungus
toxins or poisons
Allergies
Dental problems in bridges, crowns or dentures
and and and…
Summary
Cannabinoids, like CBD in our PAIN RELIEF RUB can help our body's endocannabinoid system relieve pain and boost the immune system. One possible cause of pain can be inflammation. In addition to CBD, our PAIN RELIEF RUB has 8 other ingredients known for their anti-inflammatory properties.
Directions
Remove the cap by turning it to the left. There is still a transparent plastic protector above the ointment, which should also be removed. Rub the problem areas generously with the RUB and leave it on for a few minutes. If necessary, repeat the application several times a day.
For long-lasting relief, be patient and apply over several days.
Note: If you are using the RUB / CBD for the first time, apply a small amount to the skin the first time to test if your skin tolerates the ointment. If the skin becomes red or itchy, it is possible that you are allergic to the ingredients. In this case, stop the application.
In some cases, you may also experience an initial worsening (pain becomes stronger). This is good, then you have a reaction. Minimize the application, but continue it. After a few applications, the pain should lessen.
CBD products should not be used during pregnancy or breastfeeding. Keep out of the reach of children. In case of great pain or skin irritation, please consult a doctor.
Additional information
| | |
| --- | --- |
| Weight | 0,155 kg |
| Dimensions | 4,5 × 4,5 × 10,0 cm |
Ingredients
CBD full spectrum oil, hemp seed oil, coconut oil, camphor, eucalyptus, turmeric, aloe vera, vitamin E, A, B1, B2, B3, B6, C, E, folic acid, calcium, potassium, phosphorus, magnesium, copper, iron, zinc, manganese, omega-3 and omega-6 fatty acids, all 20 amino acids, flavonoids.
COA