Sale!
CBD soap – 7 advantages that inspire
Essential for every day, this soap enriched with cannabis extract cleanses and provides the skin with valuable care already during cleaning. This makes washing your hands a pleasure!
Enriched with full spectrum CBD
weight approx. 120g
made by hand
natural product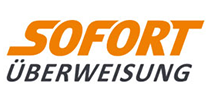 Shipping time only 2-3 working days

231 in stock (immediately available)
Description
Our CBD soap is a true care and cleansing miracle of nature. It cleanses, nourishes and protects your skin and hair. Valuable organic oils and cannabinoids nourish and moisturize your skin.
Our customers report uses beyond that of a regular soap. Used as a hand and body soap, the skin becomes soft and velvety. Thanks to its composition, great foam can be created in combination with water, which facilitates the application and sometimes even eliminates the need for additional application of moisturizer.
However, CDB soap can also be used as a hair shampoo. After application, the hair is very easy to comb through, is not so straw-like and totally curly. CBD soap for brushing teeth: our customers report smooth teeth after use.
The ingredients keep skin clear and can positively affect impurities and inflammation. One user reports a clear nose after leaving the CBD soap on the nasal cavity for 10 minutes.
Try our unique CBD soap, the all-rounder in terms of external cleaning and care
7 Benefits of our CBD Soap
CBD soap can offer a variety of potential benefits due to the combination of CBD and the other natural ingredients in the soap. Here are some of the potential benefits:
1. skin care: CBD can help soothe and condition the skin. It is believed that it can help moisturize dry skin and assist in regulating skin oil.
2. anti-inflammatory: CBD and the oils contained in our soap have anti-inflammatory properties that could help relieve skin inflammation, redness and irritation. (This is how cannabis works against painful inflammation…focus online).
3. antioxidant effect: CBD is an antioxidant that can help protect the skin from harmful environmental factors and free radicals.
4. calming: Some users report calming effects from applying CBD to the skin. This could help reduce stress and agitation.
5. Relief from skin problems: People with skin problems like acne, eczema, or psoriasis could benefit from CBD's anti-inflammatory and skin-soothing properties.
6. aromatherapy: the essential oils or other fragrances contained in CBD soap, which may have an aroma-therapeutic effect and could contribute to relaxation.
7. natural ingredients: our CBD soap is made from natural ingredients, which makes it a gentle and gentle option for skin care.
Coconut Oil (Cocos Nucifera Oil)
Hemp Seed Oil (Cannabis Sativa Seed Oil)
Cannabis resin extract (Cannabis Sativa Leaf Extract)
Sodium Hydroxide (strongly alkaline)
Safflower Oil (Carthamus Tinctorius Seed Oil)
Vegetable oil (from soybeans or rapeseed)
Homeopathic Oat Extract (Avena Sativa Protein Extract)
However, it is important to note that individual results may vary and scientific research on the exact effects of CBD on the skin is still ongoing. For acute skin problems, we recommend consulting a doctor.
Directions
Our CBD soap can be transformed into a pleasant foam with water, just like any other soap. This then apply to the skin and rub in. Leave on for 1 – 2 minutes, which increases the effect and then rinse with water.
We recommend protecting the eyes and, if applied to the oral cavity, do not swallow the solution, but spit it out. (After all, toothpaste is not usually swallowed 🙂
Additional information
| | |
| --- | --- |
| Weight | 0,150 kg |
| Dimensions | 8,5 × 8,5 × 12,5 cm |
Ingredients
Cocos Nucifera Oil
Cannabis Sativa Seed Oil
Cannabis Sativa Leaf Extract
Sodium Hydroxide
Carthamus Tinctorius Seed Oil
Vegetable oil
Avena Sativa Protein Extract
Elaeis Guineensis Oil, Glycerin, Aqua, Sorbitol, Sorbitan Oleate, Polysorbate 60, Meteorite Powder