Sale!
CBD oil 10% broad spectrum – 8ml – best organic quality
100 % pure CBD oil 10 % broad spectrum from organically grown, sun-grown free-range hemp in the best hemp seed oil as a carrier oil. Directly from the manufacturer. Pesticide-free cultivation and production.
Broad spectrum Hemp seed oil with 10 % CBD content
10 % CBD | no THC
Organic hemp seed oil
800 mg cannabidiol
Certified high quality tested by third-party laboratory
1 Bottle = 8 ml Liquid = 800 mg CBD = 16 Pipettes
1 Pipette = 0,5 ml Liquid = 25 Drops = 50 mg CBD
1 Drops = ca. 2 mg CBD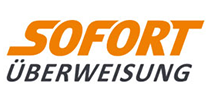 Shipping time only 2-3 working days
Flavor: Cherry

126 customers have already bought this product

.
86 in stock (immediately available)
Description
Our CBD oil 10 % – 8ml is a broad-spectrum oil. This means that in addition to the cannabidiol oil (CBD), it contains other cannabinoids that enhance the natural properties of the CBD oil. This effect is also known as the entourage effect. It is free from THC.
CBD oil 10% broad spectrum – 8ml
The 10% CBD broad spectrum oil is extracted from organically grown, sun-grown free-range hemp in a unique process to preserve the full active ingredient profile of the valuable ingredients. Our concept is to use the whole hemp plant, so we use the best hemp seed oil as a carrier oil.
Our CBD oil is of outstanding quality, characterized by a mild, fresh taste. The special extraction process enables a purity that is unique. Our CBD oil is intended for all situations in which you need inner peace and balance, want to reduce stress, reduce anxiety and make a preventative contribution to your health. In addition to omega-3 and omega-6 fatty acids, our oil is rich in naturally occurring terpenes and flavonoids.
We deliberately avoid THC in our broad-spectrum CBD oil for all those who don't like it. Instead, we have enriched the premium oil with an incredible 10 % CBD, which is able to perfectly support our balancing system. We have chosen cherry for the taste.
CBD oil is extracted from cannabidiol and has gained popularity in recent years. It is often sold as a dietary supplement. It is important to note that CBD does not have a psychoactive effect, meaning it does not make you 'high' or 'stoned'.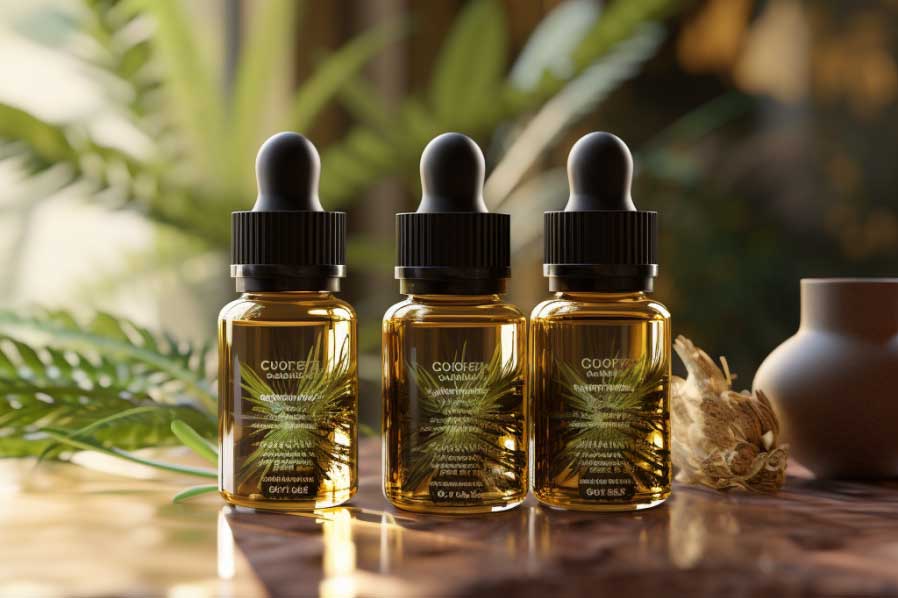 What is CBD?
CBD stands for cannabidiol and is a phyto-cannabinoid found in the female hemp plant. It is just one of 113 other cannabinoids in the hemp plant and was discovered in 1940. Since then, it has been widely researched for various potential health benefits.
CBD and the endocannabinoid system
The endocannabinoid system (ECS) is an important part of the human body that plays a key role in regulating various physiological processes. CBD (cannabidiol) interacts with this system in various ways. Here is a summary:
Endocannabinoid system (ECS): The ECS consists of cannabinoid receptors, CB1 and CB2, and endogenous cannabinoids, the endocannabinoids. These receptors and cannabinoids are distributed in many tissues and organs in the body.
CBD and the ECS: CBD is one of the many compounds found in the hemp plant. Although it does not bind directly to CB1 or CB2 receptors, it affects the ECS indirectly by modulating the activity of enzymes that break down endocannabinoids. This leads to an increase in endocannabinoid levels in the body.
Function of the ECS: The ECS regulates a variety of functions in the body, including pain perception, inflammatory responses, mood, sleep and the immune system. CBD can therefore help to influence these processes, leading to potential health benefits.
CBD applications: Due to its interaction with the ECS, CBD is being researched for a variety of health purposes, including pain relief, anxiety and stress management, sleep enhancement, and anti-inflammation.
It is important to note that research on CBD and the ECS is still ongoing, and further studies are needed to better understand the exact mechanisms and potential benefits.
Sources:
Directions
The effect of CBD is very individual and works differently for each person. We recommend starting the intake of our CBD oil 10% broad spectrum – 8ml with a small amount and gradually increasing it. This type of increase is called "creeping in".
Content CBD oil 10 % broad spectrum – 8ml
1 Bottle = 8 ml Liquid = 800 mg CBD = 16 Pipettes
1 Pipette = 0,5 ml Liquid = 25 Drops = 50 mg CBD
1 Drops = ca. 2 mg CBD
Ingestion (sublingual)
When taken sublingually, the CBD oil is dripped under the tongue and salivated for approx. 60 – 90 seconds (kept in the mouth and allowed to take effect) before it is then swallowed.
Advantage: In this way, the CBD reaches the bloodstream directly via the mucous membranes and achieves the fastest possible effect with maximum bioavailability. This way you avoid digestion. If you swallow the CBD oil immediately, the stomach will first break down the CBD, the small intestine will absorb it and the liver will metabolize it.
Additional information
| | |
| --- | --- |
| Weight | 0,042 kg |
| Dimensions | 3,0 × 7,5 × 12,0 cm |
| Flavor | Cherry |
Ingredients
Broad spectrum hemp extract, hemp seed oil and natural flavors.