Sale!
CBD ENERGY Gummies – with 25 mg of CBD – the easiest way to have more energy
Our new CBD Energy Gummies (energy CBD fruit gummies) combine caffeine and taurine with our high potency 25 mg broad spectrum CBD for increased energy and performance.
fabulous 25 mg organic broad spectrum CBD
10 rubbers per package
with caffeine and taurine
certified high quality tested by third party laboratory

Taste: pineapple

immediately available
Shipping time only 2-3 working days

264 in stock (immediately available)
Description
CBD Energy Gummies high dose
Our new unique CBD Energy Gummies are the result of a long study to give you more power and energy with just one gummy. 1 energy gummy achieved the same effect as a cup of coffee.
We have combined an amazing 25 mg of CBD broad spectrum with caffeine and taurine. The result is a delicious product made of the best ingredients for more energy – our CBD Energy Gummies.
For our CBD Energy Gummies we have chosen the sweet, aromatic flavor of pineapple.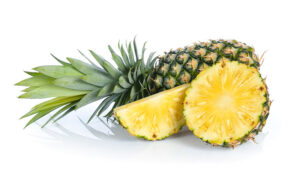 Our 3 highly effective ingredients in the CBD Energy Gummies
CBD (Cannabidiol)
We have added a whopping 25 mg of CBD isolate to CBD Energy Gum, in addition to 2 unique ingredients. Our CBD broad spectrum oil has a high bioavailability and has an excellent synergistic effect through the combination with the other active ingredients.
CBD has the special property of supporting or activating our endocannabinoid system (self-regulation of the body). The ECS is able to restore inner balance and has antispasmodic, relaxing and anti-anxiety effects. At the same time, it counteracts the negative effects of caffeine, but prolongs its effective time.
COFFIN
Caffeine is a psychoactive substance that occurs naturally in coffee, tea, cocoa and other plants. It has a stimulating effect on the nervous system and has various effects on the body. Caffeine has an invigorating effect, increases alertness and attention. It can improve concentration and cognitive functions, promotes blood circulation, and can improve physical performance (1).
Approximately 30 minutes after ingestion, the effects begin and last for about 4 hours (2). In combination with CBD, the duration of effect can be prolonged and the side effect can be reduced.
TAURINE
Taurine is an amino acid that occurs in the human body and performs various physiological functions. The substance stabilizes cell membranes, regulates the fluid balance in the cells, and supports the contractility of the heart muscle. In addition, taurine has an anti-inflammatory effect, lowers blood sugar and cholesterol levels, and can slow down aging processes. (3)
Research also suggests that taurine plays a role in energy production and development in the body. (4)
Why are CBD fruit gums so popular?
We believe that CBD fruit gums are so popular because of its ease of use and quick effect. It is easier to suck a CBD fruit gum shortly after getting up or before sports or work than to take a tablet or oil. By sucking, the ingredients are perfectly absorbed through the mucous membranes and thus get directly into the bloodstream without detours.
Why is energy so important for the body?
Energy is essential for the body as it is needed for vital functions, including:
Cell functions: Energy enables cells to maintain their functions and produce new cells. (5)
Body temperature: Energy is required to keep the body temperature at a stable level.
Physical activity: Energy enables movement and supports the muscles in their function.
Metabolic processes: The body needs energy to convert food into usable nutrients. (6)
Brain function: The brain is an energy-intensive organ. Energy is necessary to maintain cognitive functions.
Health and well-being: A balanced energy level is crucial for a person's overall health and well-being.
Conclusion
Our CBD Energy gummies combine our highly potent full spectrum CBD with caffeine and taurine. The combination of these substances could have synergistic effects, with CBD being sedative while caffeine is stimulating. Taurine could provide additional health benefits and stimulate energy production.
Thus, our CBD Energy Gummies are the perfect energy dispenser for your everyday life.
Directions
Consume 1 gum daily after getting up. Suck the gum until it dissolves in your mouth. This allows the active ingredients to enter the bloodstream directly through the mucous membranes and develop their full, rapid effect. For a needed increase in performance, you can also increase the number of gummies throughout the day. (Maximum 4 Gummies)
Notes: Do not exceed the maximum amount indicated for consumption. Food supplements are not a substitute for a balanced and varied diet and a healthy lifestyle. Keep out of reach of small children. Children, adolescents, pregnant and nursing women, as well as persons suffering from liver, kidney or autoimmune diseases should not use dietary supplements. Persons using medicines should use the gummies only after consulting a doctor or pharmacist.
Store in a dry place and not above 25 degrees.
Additional information
| | |
| --- | --- |
| Weight | 0,05 kg |
| Dimensions | 2 × 15 × 23 cm |